Kristy Lee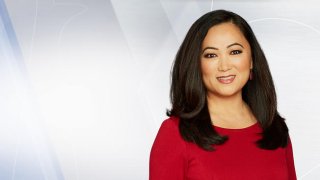 Kristy Lee is an evening anchor at NBC 10 Boston and necn.
Her career began in 1994 in Palm Springs, California, where she worked as the weekend anchor/reporter at the ABC affiliate. A year later, she moved to Spokane, Washington also as weekend anchor/reporter, this time at the CBS affiliate.
In 1997, she arrived in Boston to work at WHDH, eventually as weekday morning and noon anchor. She went by her maiden name, Kristy Kim. Four and a half years later, she took on the main anchor job at the CBS affiliate in Seattle, Washington.
She returned to Boston in 2005.
Kristy immigrated to America at age 7. She was born in Taegue, South Korea. Her parents named her Yun Kyong Kim, but when she became a U.S. citizen, she got to name herself.
She has an undergraduate and graduate degree in journalism from Northwestern University in Evanston, Illinois. She lives in the suburbs with her husband, who is from Boston, and their two daughters.