Michael Rosenfield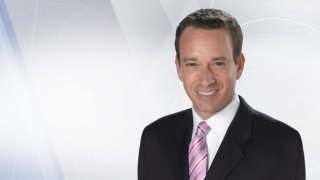 Michael Rosenfield is thrilled to be working in his home state of Massachusetts.
Michael grew up in Jamaica Plain and attended The Park School in Brookline and Belmont Hill School in Belmont.
He graduated with a Bachelor of Arts degree in International Relations from the University of Pennsylvania and with a Master of Science degree in Broadcast Journalism from Northwestern University's Medill School of Journalism.
Before NBC 10 Boston and necn, Michael worked at WBZ-TV in Boston, WXYZ-TV in Detroit, WJRT-TV in Flint, and KDLT-TV in Sioux Falls. He has covered many national stories, including the attempted bombing of Flight 253 over Detroit, the campus shooting at Virginia Tech, Hurricane Sandy and President Obama's vacations to Martha's Vineyard.
He has won numerous awards for his reporting, including a Michigan Emmy. He has also earned several first-place prizes from the Michigan Associated Press, Michigan Association of Broadcasters and the South Dakota Associated Press.
When not working, Michael enjoys swimming, traveling, and learning new languages.