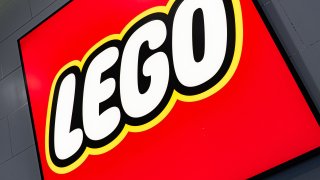 Call it the dawning of the age of Aquarius. State economic development officials did.
State officials referred to The Lego Group's search for a new Americas headquarters by the code name "Project Aquarius," according to emails among state officials and Lego team members obtained this week through a public records request. Last month, the toy maker chose Boston as its new home beginning in 2025. The Bay State beat out New York and Connecticut for the offices.
The decision was certainly cause for love and harmony among those economic development leaders, given that it is one of the most significant corporate relocations into Massachusetts since Covid-19 scrambled how white-collar employees work. Officials' involvement with the search was relatively short-lived, the emails show: A PricewaterhouseCoopers director, working on behalf of Lego, reached out to the Massachusetts Office of Business Development officials on Dec. 6 "to discuss a potential project."
The Business Journal requested emails related to Lego's search and "Project Aquarius" to or from officials with the state Office of Housing and Economic Development. Here's what the documents reveal.
Copyright Boston Business Journal