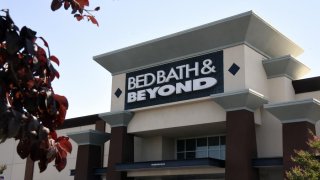 After months of upheaval, Bed Bath & Beyond Inc. has filed for bankruptcy. The decision is a low point for a home goods retailer that has been around for more than half a century — and one that will open some valuable Boston-area real estate in prominent retail centers.
The New Jersey-based chain filed April 23 for Chapter 11 bankruptcy, after a failed turnaround plan left it short on cash and struggling to keep its shelves stocked, the Wall Street Journal reported. All 360 Bed Bath & Beyond stores and 120 locations of Buybuy Baby are expected to close.
In Massachusetts, there are eight Bed Bath & Beyond stores remaining after nine others closed earlier this year. The stores that are still open are in Auburn, Braintree, Danvers, Foxborough, Hingham, Hyannis, Plymouth and Somerville.
There is also a Buybuy Baby store in Braintree.
Copyright Boston Business Journal