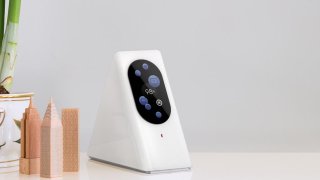 Boston-based Starry Inc. is cutting deeply into its workforce— already reduced by more than 50% last year —as the Boston Internet provider is scrambling to save capital in an effort to stay afloat.
A Starry spokesperson confirmed to the Business Journals on Wednesday that the company is cutting "less than 100 people" across all of Starry's markets. The company currently operates in Boston, Denver, Los Angeles, New York City, Washington, D.C. and Columbus.
"Starry's customer operations are not impacted and continue as normal for existing and new customers in our markets," the spokesperson added.
In Massachusetts, 57 people were cut from the headquarters on Boston's Chauncy St. and Starry's other office location on Kemble St.
In a public filing, Starry said that the 100 cuts represent approximately 24% of the company's total workforce and will take effect on Jan. 23. Cuts affected mostly corporate roles.
Copyright Boston Business Journal