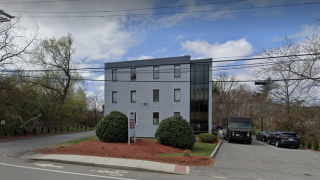 The CEO of a cannabis testing lab is accusing Cannabis Control Commission staff of being "rude, disorganized, unprofessional, and in some cases verbally and physically threatening" during an unannounced inspection last week.
Michael Kahn, the CEO and founder of MCR Labs in Framingham, detailed his allegations in a letter sent to the state agency Monday. The Business Journal viewed a copy of the letter, which was sent to all five commissioners as well as the agency's executive director.
The CCC has the right to perform unannounced inspections of licensed facilities, but Kahn said that while some of the inspection agents were polite, others displayed "improper behavior" that left his staff feeling uncomfortable and disrupted their work.
A CCC spokesperson told the Business Journal that the commission "categorically disputes the characterization of our investigators, both in following agency protocols and their professionalism."
However, given the seriousness of the allegation, the spokesperson said the commission plans to open an investigation into Kahn's claims.
Copyright Boston Business Journal