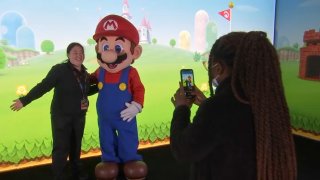 PAX East, the annual gaming and gaming culture show, attracted thousands of visitors to the Seaport District over the weekend.
Cosplayers who were dressed up as their favorite characters from movies, video games and anime started making appearances downtown Boston on Friday morning, lining up on Summer Street to get to the Boston Convention and Exhibition Center.
PAX East has hosted its convention in Boston since 2010. Each attendee pays $67 for a single-day access badge.
Organizers say the event draws "tens of thousands" of visitors eager to showcase their costumes, try the latest game releases, participate in panels and tournaments and buy game-themed gadgets from jewelry to plush toys.
Click here to see a PAX East photo gallery from Boston Business Journal
Copyright Boston Business Journal