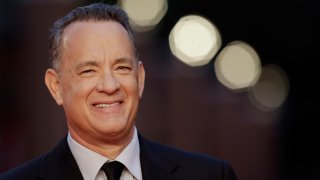 Forrest Gump was famous for passing along sage advice and finding himself at the center of critical cultural moments. Now he's headed to Harvard.
At least, actor Tom Hanks will be — he's scheduled to be the Ivy League university's commencement speaker May 25. He's also expected to receive an honorary degree.
Harvard's most recent commencement speakers have come from politics, such as German Chancellor Angela Merkel and Jacinda Ardern, the prime minister of New Zealand.
Hanks, whose upcoming speech was announced by Harvard on Tuesday, also highlights a list of Massachusetts commencement speakers that have been announced now that colleges have largely made it past spring break and are rounding towards finals in the next month or so.
Click here for a slideshow of some of the notable speakers already announced for this spring's commencement ceremonies in Massachusetts in the Boston Business Journal
Copyright Boston Business Journal