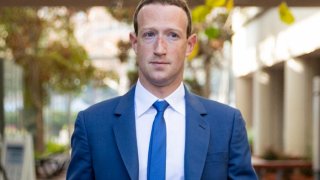 Meta Platforms Inc. is cutting 10,000 employees, making this its second round of layoffs in four months, the company announced Tuesday. The company also will stop looking for people to fill 5,000 open positions.
This latest round of job cuts follows a 13% reduction in November that resulted in 11,000 jobs being lost. And it comes as part of a larger move toward making 2023 the "year of efficiency" — or one marked by significant cost-cutting measures — for the Menlo Park-based tech giant.
The new batch of job cuts are expected to roll out over the next few months, and during that time period the company also plans to reduce hiring rates and cancel lower priority projects, according to the announcement. A Meta spokesperson declined to comment on the impact of Boston-area employees.
"We expect to reduce our team size by around 10,000 people and to close around 5,000 additional open roles that we haven't yet hired," Meta's CEO Mark Zuckerberg said in a message to staff.
Copyright Boston Business Journal