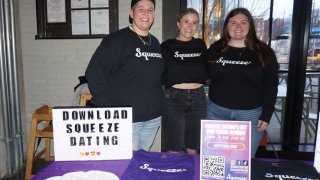 Dating app fatigue is real, and Boston-area singles are feeling the exhaustion. The constant swiping on mainstream dating apps is burning people out. But a handful of Boston-based companies are providing niche dating app experiences for those who are feeling swiped out.
An April 2022 study by data analytics company Singles Reports that surveyed 500 18-to-54-year-olds found that almost 80% said they experience emotional burnout or fatigue with online dating. And a 2020 Pew Research Center study found that 35% of online daters said it was difficult to find someone who shared their hobbies and interests on a dating app.
Boston-based entrepreneurs are looking to solve dating-app fatigue by developing apps catered to a more unique, niche dating experience than the traditional swiping apps.
More on this story from Boston Business Journal
Copyright Boston Business Journal