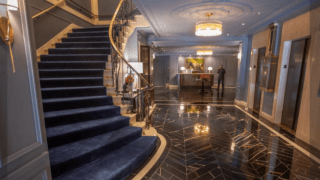 The historic property at the corner of Newbury and Arlington streets in Boston's Back Bay has been known by a few different names over the years.
It opened in 1927 as among the first Ritz-Carlton hotels in the U.S. before its rebranding to the Taj in early 2007.
Now, after an extensive renovation by Highgate and a consortium of other partners, the luxury historic hotel is debuting as The Newbury Boston.
More on this story from Boston Business Journal
Copyright Boston Business Journal