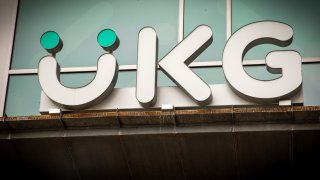 Tech companies made deep cuts in the size of their workforces in the first quarter of 2023, continuing a trend anchored in economic uncertainty that began last year.
Over 540 tech companies worldwide laid off workers as of the start of April, resulting in more than 166,000 employees losing their jobs, according to layoff tracking site Layoffs.fyi. That's more than the total for all of last year.
The Business Journal has learned of 30 tech companies based in Massachusetts or with operations in the state that reduced their teams in the first quarter, with hundreds of Bay State residents losing their positions.
The list included tech giants such as Microsoft Corp., Alphabet or Amazon.com Inc. that announced cuts and did not disclose any information on the impact of their decision on the state, even when the companies had significant presence in Greater Boston.
Click here to see the full list from Boston Business Journal
Copyright Boston Business Journal