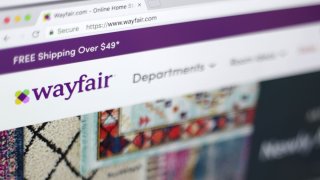 Last year, Wayfair CEO Niraj Shah promised that 2023 was the year the online furniture retailer would hit breakeven by at least one measure. That promise now has a firm, narrower deadline: the second quarter.
Shares of Wayfair Inc. popped approximately 12% midday Thursday as the company touted what it billed as positive steps towards its long-awaited profitability goal as part of its first-quarter earnings report.
However, the company is not yet profitable. For the latest quarter, it posted a net loss of $355 million, 11% wider than the $319 million in losses it posted a year ago.
More on this story from Boston Business Journal
Copyright Boston Business Journal