"Nate & Jeremiah By Design" stars Nate Berkus and Jeremiah Brent talk to Harry about working together as a married couple.
The two now work together on their show.
Nate Berkus & Jeremiah Brent Talk to Harry About Show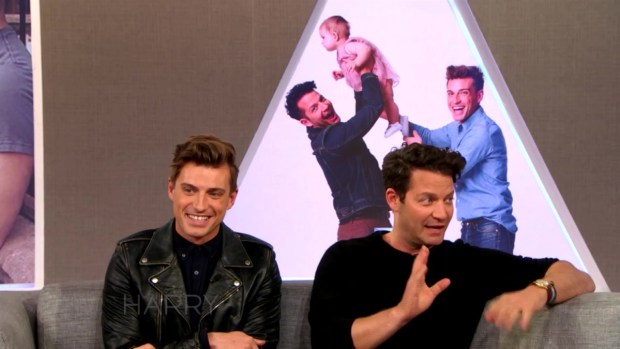 He tells Harry, "it is a true testament of a marriage to do a show that's reality and renovation, and to work together 24 hours a day and come home and try to raise our two-year-old daughter Poppy….She's pretty cute, I m not going to lie…. It tests you, it tests you a as a couple and it tests you as a person. You have to really like each other to be able to be doing that together because otherwise we are going to rip each others heads off and that will be the end of that."
To see the full interview, check out "Harry."
Published at 1:28 PM EDT on May 12, 2017