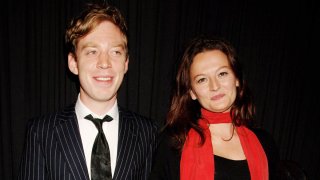 Nicholas Lloyd Webber died after being diagnosed with gastric cancer, his father, Andrew Lloyd Webber, announced Saturday. He was 43.
"I am shattered to have to announce that my beloved elder son Nick died a few hours ago in Basingstoke Hospital," Andrew Lloyd Webber said in a statement. "His whole family is gathered together and we are all totally bereft. Thank you for all your thoughts during this difficult time."
Like his father, Nicholas Lloyd Webber was a composer and producer. He earned a nomination at the 2022 Grammy Awards for best musical theater album for his work alongside his dad on "Cinderella." He also worked on the movie "The Last Bus" as well as the series "Love, Lies and Records."
Nicholas Lloyd Webber was diagnosed with gastric cancer 18 months ago. His condition recently became critical, and he was hospitalized, his father shared in a statement March 18.
Earlier this week, Andrew Lloyd Webber shared in a video that his son was moved into hospice care and was battling pneumonia as a result of his cancer.
In the video, Andrew Lloyd Webber also sent his best wishes to the cast of "Bad Cinderella," which opened on Broadway March 23. As a result of his son's hospitalization, the composer did not attend the performance or recent previews. 
This story first appeared on TODAY.com. More from TODAY:
Copyright Today Digital Originals