YouTuber MrBeast is putting his money toward helping others.
The social media star, who is the most-followed person on YouTube, recently shared how he helped 1,000 people suffering from curable blindness due to cataracts across the world. 
"They can't see," MrBeast, whose real name is Jimmy Donaldson, said in the Jan. 28 video. "But we have all the technology to fix it."
In the video, a surgeon from nonprofit organization SEE International states that "half of all the blindness is people who need a 10-minute surgery." The surgery, as MrBeast explains it, is a procedure that targets the eye lens.
"If you're wondering how the surgery allows people to see again, it's because the lens in their eyes is so cloudy, that they can't see through it," he said. "So the surgeon uses a tiny vacuum to suck up the clouded lens and replace it with an artificial one."
Throughout the clip, MrBeast is seen talking to patients whose surgery he sponsored, including one fan, Jeremiah, who told the influencer he's been "been subscribed to you for like 11 years."
PHOTOS: YouTube's New Wave of Creators
"Jeremiah has been blind in his right eye since he was born, and it's affected his vision his entire life," MrBeast said. "Because Jeremiah was born with cataracts, his right eye never received light, which means this surgery only has a 50% chance of working."
After the successful surgery, an emotional Jeremiah said that "everything looks so more clear." And to "make this day even more special," MrBeast gave Jeremiah a $50,000 college scholarship.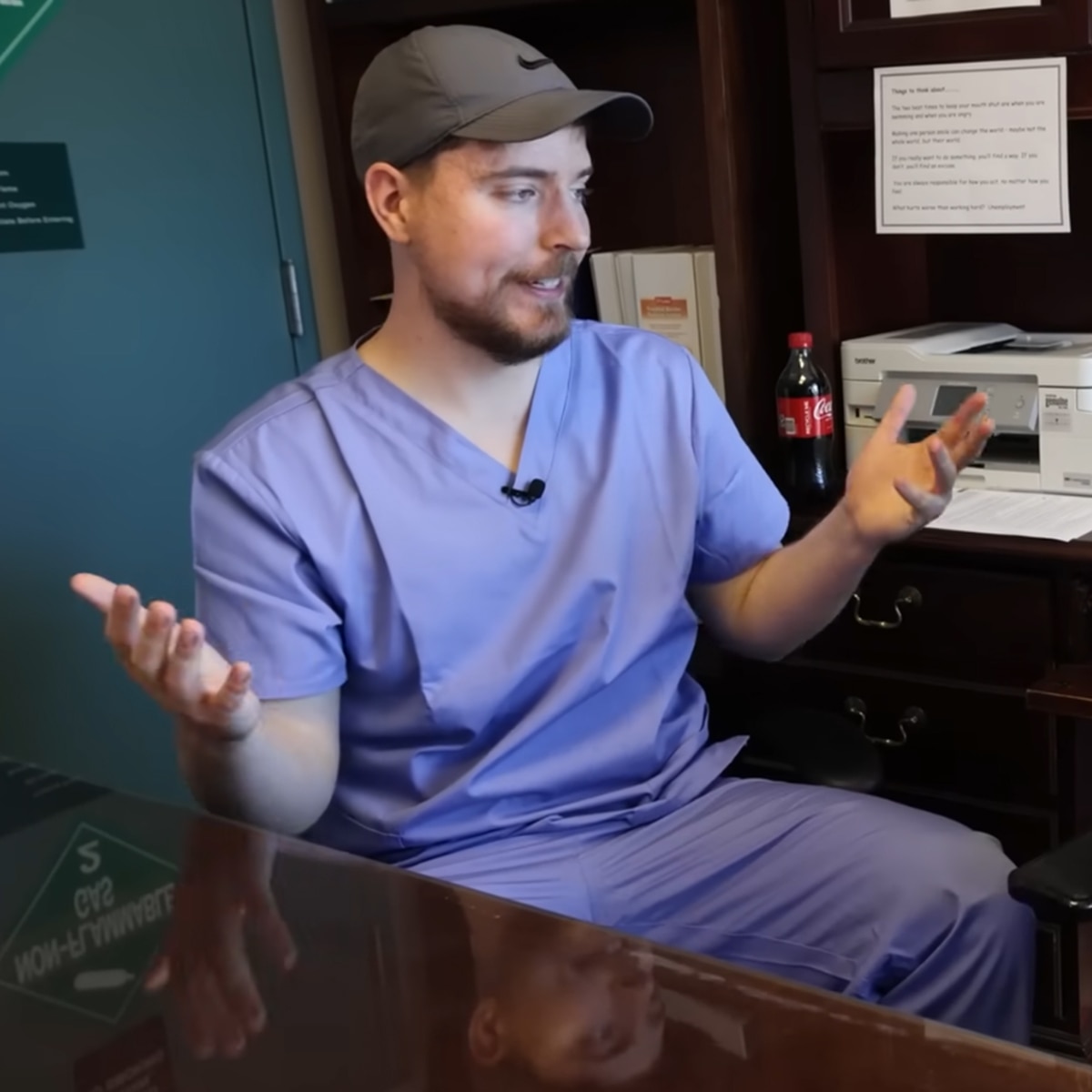 At the end of the video, MrBeast noted that he wanted to take his efforts "to other places around the world," so he traveled to locations such as Indonesia, Brazil, Vietnam and Kenya.
"Unfortunately, nearly half the population with curable blindness doesn't have access to this surgery," he said. "So I wanted to provide this to as many people as possible."
Copyright E! Online