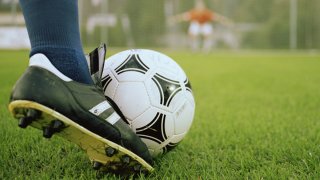 Could Boston become home to another professional sports team?!
The National Women's Soccer League plans to add two teams by 2024. The league was established in 2012 with eight teams and has since seen great success with its expansions.
Over the years viewership, attendance, and investment have increased significantly. As a result, the highest bids for the 2024 expansion teams are reportedly over $40 million.
Tampa, San Francisco, and Boston are the three cities that made the shortlist at the end of 2022. One of these will likely join the Utah Royals to become the 14th team.
You may be wondering why Utah is reportedly a shoo-in. The offer has been on the table for a few years. In 2020, Real Salt Lake was sold and the NWSL team, the Utah Royals, relocated to Kansas City (K.C. Current).
Part of the agreement of the relocation was that Real Salt Lake would keep the rights to the name and brand with the option to revive the team in the future at the low cost of $2 million (much lower than the current bid cost.) Just last year, David Blitzer and Ryan Smith bought RLS and are reportedly very excited to bring the NWSL club back, according to reports by ESPN.
The Boston bid is backed by an all-female investment group, including Boston Globe Media CEO Linda Henry. Do we stand a chance?
Boston has been part of the women's professional soccer world since 2000 when the Woman's United Soccer Association was established.
The Boston Breakers were one of the eight founding teams. Unfortunately, the league structure wasn't strong enough causing it to fold after just three years.
The Boston Breakers continued to compete in various leagues in subsequent years, but nothing proved to be permanent.
In 2012, the NWSL was established, and the Breakers again became one of the eight founding clubs. They brought in great talent and competed at a high level but just ahead of the 2018 season, the club folded. Many blame the lack of advertising and the resulting small fanbase for the collapse.
The league has grown immensely, and the city is ready to bring back and support a professional women's soccer team in a league that boasts rosters with some of the world's best footballers.
Stay tuned!
Want to know what's up for your weekend? Click here to subscribe to our free weekly newsletter about events, experiences and adventures for you and for your family around Boston. (You might even find a few freebies!)