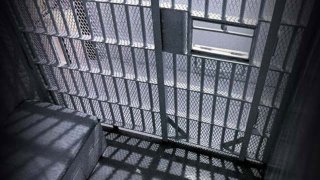 A man is being charged after he allegedly supplied drugs to his jail cellmate who died while being held this weekend at police department headquarters in Lawrence, Massachusetts.
The Essex County District Attorney's Office announced Sunday that 49-year-old Javier Garcia was charged as authorities investigate the death of Christian Marte-Martinez.
Marte-Martinez, 25, of Lawrence, died early Saturday while in police custody for disorderly conduct and malicious destruction of property, the DA's office said. He was put into a cell at 1:15 a.m. Saturday, the same cell where Garcia was being held.
Less than four hours later, around 5 a.m., Marte-Martinez was found unresponsive, according to the district attorney. He was taken to Lawrence General Hospital where he was pronounced dead.
Garcia, who had been arrested this weekend for disorderly conduct, will now face an additional charge of Distribution of a Class A Substance, the DA said. He'll be arraigned in Lawrence District Court as early as Monday morning. It was not immediately clear if he had obtained an attorney.
This incident remains under investigation by the district attorney's office and detectives from the Lawrence Police Department.