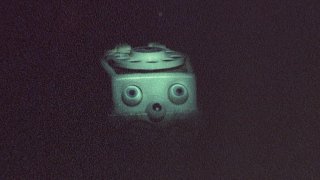 Disney announced layoffs, cost cuts and new plans for ESPN.
Google's AI event is a flop with investors.
Mattel earnings disappointed Wall Street after a bad holiday quarter.
Here are the most important news items that investors need to start their trading day:
1. Disney dominion
It's Bob Iger's Magic Kingdom, and we're just living in it. Disney's new/old CEO didn't take long to put his stamp back on the company after he returned late last year following a relatively brief absence. During the company's earnings call Wednesday, Iger unveiled a new corporate structure that makes ESPN its own unit, $5.5 billion in planned cost cuts and 7,000 layoffs. Disney had already been a top performer in the Dow since Iger's return in November, and the announcement was just what Wall Street was looking for, as shares rose in off-hours trading. Even Nelson Peltz's Trian, the activist firm embroiled in a proxy fight with Disney's board, was impressed. "We are pleased that Disney is listening," Trian told CNBC.
Tune in: Iger will sit down for an exclusive interview with CNBC's David Faber at 9 a.m. ET Thursday.
2. Looking for a rebound
Stocks are aiming for a bounceback Thursday following a down session that saw the Dow, the S&P 500 and the Nasdaq all slide. Beyond Disney, earnings keep rolling in. Mattel, MGM and Affirm all reported after the bell Wednesday, and PepsiCo posted results before the open Thursday. Investors are still in a holding pattern, otherwise, as they await the Federal Reserve's next policy moves, especially now that Chairman Jerome Powell is talking about "disinflationary" factors in the economy. Weekly jobless claims are due out at 8:30 a.m. ET, as well. Read live markets updates.
3. Bard's bad day
Investors didn't appear to like Google's event Wednesday to show off its Bard artificial intelligence chatbot. Shares of parent company Alphabet slid 7% during the trading session. It's the latest stumble for online search leader Google. Rival Microsoft has outmaneuvered it with its support for OpenAI's ChatGPT, which has seized the buzz in the early going of the AI wars. This week, as well, Microsoft announced that it would use ChatGPT to augment its Bing search engine and Edge internet browser. Still, while analysts got the impression that Google was rushing in a bid to seize some of the heat from Microsoft, they also think the company's AI offering may well be as good as their competitors'.
4. Southwest showdown at the Senate
Southwest Airlines isn't going to forget its holiday meltdown any time soon. The government sure won't, either. The Biden administration is investigating the snafu, which resulted in more than 16,000 flight cancellations between Dec. 21 and 31. And on Thursday, the airline's operating chief will appear before senators on Capitol Hill to take heat on behalf of the company. "In hindsight, we did not have enough winter operational resilience," Chief Operating Officer Andrew Watterson said in written testimony, which was reviewed by CNBC, ahead of the Senate Commerce Committee's hearing. The hearing is scheduled to start at 10 a.m. ET. Despite all the controversy, however, shares of Southwest are still up more than 4% this year headed into Thursday, as persistent demand and high fares buoy airlines' results.
5. Mattel's scary earnings
Santa Claus didn't deliver for toy makers. Mattel posted earnings Wednesday, and they weren't pretty. The Barbie and Hot Wheels maker delivered top and bottom line numbers that fell well below Wall Street's expectations as inflation weighed on consumer spending during the holiday quarter. Sales of dolls, action figures and Fisher Price toddler toys all dragged down results. "Our fourth quarter results were below our expectations, as the macro-economic environment was more challenging than anticipated," CEO Ynon Kreiz said Wednesday. The lackluster Mattel results came about two weeks after rival Hasbro warned of a weak holiday quarter and said it would cut 15% of its workforce.
– CNBC's Sarah Whitten, Lillian Rizzo, Tanaya Macheel, Ashley Capoot, Leslie Josephs and Rebecca Picciotto contributed to this report.
— Follow broader market action like a pro on CNBC Pro.
Copyright CNBCs - CNBC