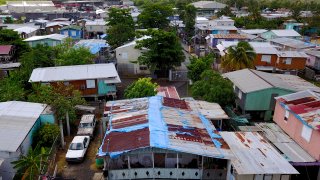 The Federal Emergency Management Agency faced tough questions Friday by lawmakers who said Vieques still doesn't have a functioning hospital while thousands of other Puerto Ricans continue to wait for their homes to be rebuilt almost three years after Hurricane Maria.
Congresswoman Nydia Velázquez, D-N.Y., questioned FEMA Administrator Pete Gaynor on both matters as the agency prepares for a hectic hurricane season amid the coronavirus pandemic, NBC News reports.
"Puerto Rico has a surge in infections that is one of the highest, if not the highest, on the mainland," Velázquez said during a House Committee on Oversight and Reform hearing. "But my question is why is it that thousands of families in Puerto Rico still do not have a home, especially during this hurricane season?"
Gaynor responded by saying that while "there's no easy answers," FEMA's commitment to Puerto Rico is demonstrated by the more than 2,000 federal employees the agency has on the island. He also added that Puerto Rico's recovery is reliant on "a partnership between FEMA, who does temporary work to keep people in their homes" and the Department of Housing and Urban Development "to do permanent work on houses," as well as cooperation from the local government in Puerto Rico.