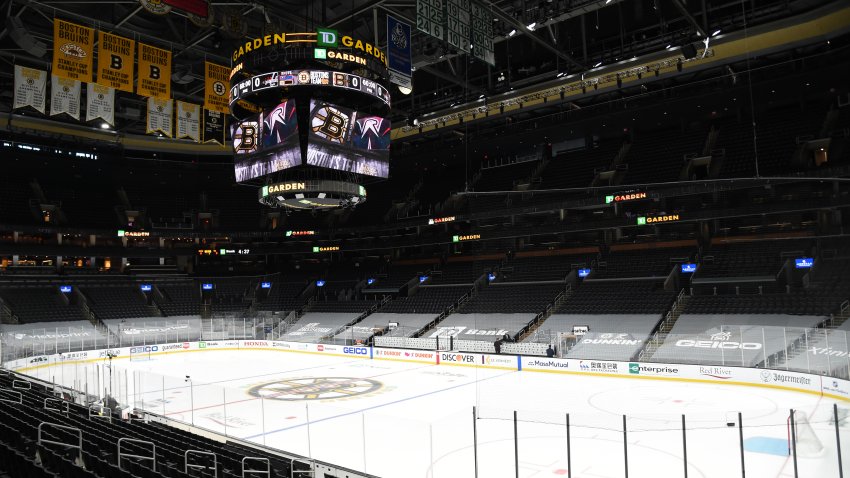 In one week, Massachusetts is expected to move into the final phase of its reopening following last year's coronavirus shutdowns.
The state moved into Phase 3, Step 2 of the four-phased reopening on March 1, and Gov. Charlie Baker has said that provided public health metrics continue to improve all communities in Massachusetts will move into Phase 4, Step 1 on Monday, March 22.
This includes a range of previously closed business sectors under tight capacity restrictions that are expected to be adjusted over time if the public health data continues to trend in the right direction.
The following industries will be allowed to operate at a strict 12% capacity limit after submitting a plan to the state Department of Public Health:
Indoor and outdoor stadiums
Arenas
Ballparks
Also effective March 22, gathering limits for event venues and in public settings will increase to 100 people indoors and 150 people outdoors. Outdoor gatherings at private residences and in private backyards will remain at a maximum of 25 people, with indoor house gatherings remaining at 10 people.
Additionally, dance floors will be permitted at weddings and other events only, and overnight summer camps will be allowed to operate this coming summer.
Exhibition and convention halls may also begin to operate, following gatherings limits and event protocols. Other Phase 4 sectors must continue to remain closed.
Boston, meanwhile, is taking things a bit slower than the rest of the state. The city has not committed to moving into Phase 4 on March 22 along with much of the rest of the state. The city previously delayed opening indoor recreation businesses on March 1, but has said it will allow those businesses to reopen on March 22.
"Since the beginning of the COVID-19 pandemic, Boston has taken a cautious approach to reopening," Mayor Marty Walsh said last month. "We've prioritized the health and safety of our residents, and we've made decisions based on the latest public health data and metrics. We've only moved forward when it's safe."
Somerville is still in Phase 3, Step 1 of the reopening plan, and said it will remain there until at least March 30. Capacity limits will remain at 25% until further notice.
The state moving to Phase 4, Step 1 of its reopening plan on March 22 will allow large indoor and outdoor venues to start accepting fans and attendees, if local jurisdictions allow. The Bruins shared an announcement from TD Garden last month saying that fans could return that day at 12% capacity, and the Red Sox said they plan to have fans for the 2021 season, as well.
Gillette Stadium also said it is looking forward to welcoming fans back to the facility this spring.