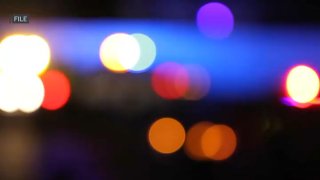 A 19-year-old has been charged in a shooting that injured a 16-year-old in Chelsea, Massachusetts earlier this month, and police are still looking for a second suspect, according to the Suffolk County District Attorney's Office.
Moises Fermin Flores, 19, is accused in the attack which happened during a confrontation at Bosson Park on May 10. According to prosecutors, Flores was with a second suspect identified as Mosael Rodriguez, and two other people at the time of the shooting. Investigators said surveillance footage shows Flores and Rodriguez armed with handguns, and the victim brandishing a machete. Rodriguez can be seen firing two shots, prosecutors said.
The victim was hit in the foot and taken to the hospital. The group of four fled up Bellingham Street toward Willow Street, but were stopped by police.
Prosecutors said police found two black semi-automatic handguns when they retraced the group's steps. One of the guns did not have a serial number - making it a "ghost gun." The second gun had its serial number filed off.
Flores is charged with assault with a dangerous weapon, possession of a firearm without an FID card, possession of ammunition without an FID card, carrying a loaded large capacity firearm on a public way, and defacing a firearm.
Rodriguez has not been arrested.
"This broad-daylight shooting in a public park is yet another example of gun violence that we're seeing too often, in too many places, with too many people being hurt and too many neighborhoods being terrorized. Along with prosecuting those who carry and use guns, we are working with all of our police departments and all of our civic partners to address the issues that cause gun violence in the first place," District Attorney Kevin Hayden said in a statement.
Local
In-depth news coverage of the Greater Boston Area.