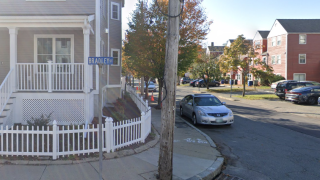 One person sustained what are believed to be non-life threatening injuries in an early morning shooting in Somerville, Massachusetts Sunday, police said.
The incident, which occurred around 4:12 a.m., involved four shots fired near Bradley Street and Jackson Road. The victim, who has not been identified, suffered a non-life threatening gunshot wound, according to Somerville police.
Anyone with information about the incident is asked to contact the Somerville Police Department Detective Bureau.