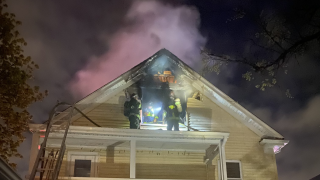 One person was injured and two people were displaced after a fire broke out in Boston's Dorchester neighborhood overnight.
The fire broke out in the back of 87-89 Codman Hill Avenue around 11:45 p.m. Wednesday, the Boston Fire Department said.
The cause of the fire is under investigation. No further information was immediately available.