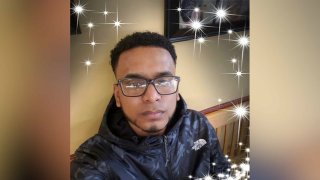 Two men were found guilty Tuesday of fatally shooting a man during a 2020 cookout in Lynn, Massachusetts.
Noe Hernandez, 35, was one of five people shot at the gathering on the Fourth of July nearly three years ago on Fayette Street. He died from his injuries at Salem Hospital.
The Essex County District Attorney's Office said in a press release Tuesday that 27-year-old Tyrell Junior Berberena of Malden and 25-year-old Marcus Carlisle of Lynn had been convicted of first-degree murder charges out of Salem Superior Court.
"I appreciate the jury's patience while hearing a long and complicated case," District Attorney Paul Tucker said in a statement. "The truth prevailed and I hope it brings some relief to Noe's family and those injured in this intentional and unjustified attack."
In total, prosecutors said the jury found Berberena and Carlisle guilty of 13 charges each, including four counts of armed assault with intent to murder, assault and battery with a firearm, and assault and battery with a dangerous weapon causing serious bodily harm.
The district attorney's office said two other men had been arrested in the case. Joshua Cespedes was sentenced to nine to 12 years in prison after pleading guilty to manslaughter last year. Elijah Fontes-Wilson of Lynn testified in the murder trial under a plea agreement and will plead guilty to charges of accessory before the fact and assault and battery with a dangerous weapon, prosecutors said.