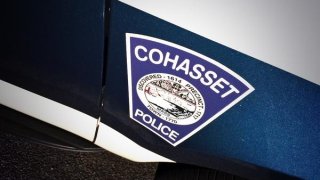 Two people were seriously injured after a motorcycle crashed into a pole in Cohasset, Massachusetts on Saturday morning.
According to authorities, the crash took place near the intersection of Border Street and Otis Avenue at around 2:30 a.m.
Police say a 23-year-old man and a 26-year-old woman suffered serious injuries after striking the pole. Both were taken to South Shore Hospital.
The driver was not wearing a helmet when the crash happened, according to police.
No more information has been released at this time.