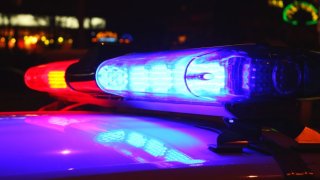 Two people were transported to local hospitals after a pedestrian crash in Cambridge, Massachusetts early Saturday morning.
The crash occurred in the area of Mass. Ave. and Exeter Park, according to police.
Authorities say the pedestrian, a man in his 60s, was transported to the hospital with serious head injuries.
According to Cambridge PD, witnesses indicate the motorcyclist had the right of way while the pedestrian was trying to use the crosswalk.
Mass Ave. and Prentiss St. was closed during the investigation but has since been reopened.