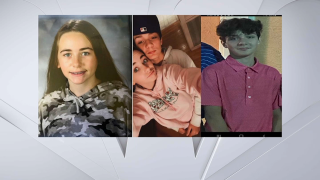 A pair of teenagers has been found after being reported missing Wednesday in Canton, Massachusetts, police said.
Jordana Merryfield, 13, and Thomas Walsh, 14, had last been seen getting on a bus from Galvin Middle School headed to Canton Center, local police said.
Authorities thanked the public for their help.