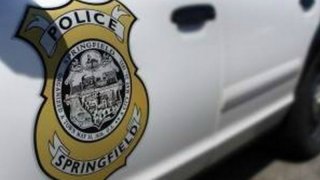 Two women died overnight when the car they were in went off the road, crashing into the woods in Springfield, Massachusetts, officials said.
Springfield officers responded to the single-car crash on the 700 block of Bay Street around 1:45 a.m. Saturday and found a car in the woods, according to Ryan Walsh, a Springfield police spokesperson.
The driver and her passenger both died from their injuries on scene, Walsh said.
Officials have not released either woman's name, or said what may have contributed to the wreck.
The fatal crash is being investigated by the Springfield Police Department's traffic unit. No other information was immediately available.