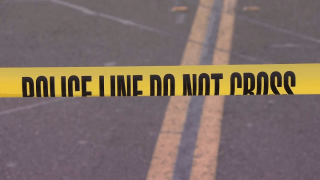 Two men on a driveway paving crew were seriously hurt when they received an electric shock while on the job Tuesday morning in Burlington, Massachusetts, authorities said.
One of the contractors, a 20-year-old man, was shocked when he was driving a piece of equipment whose dump truck bucket touched live electrical wires while doing paving work on Carey Avenue at about 8:10 a.m., according to Burlington fire and police, who were expected to give an update on what happened Tuesday afternoon. The second worker, who is 35, was shocked when trying to help the first worker.
Both workers were rushed to the hospital and the incident is under investigation, officials said. The Occupational Safety and Health Administration and the utility Eversource were both called to the scene of the incident.
"All of the guys on scene, I think they're all lucky to be alive," Assistant Fire Chief Andrew Connerty said.
The electrical wire involved carried a 13,800-volt charge, which can be deadly, he said. The first worker who was injured had burns down the side of his body from his head to a foot; the second worker had serious burns on one hand.
Both workers were conscious when they were taken to the hospital.
The homeowner who was having work being done was credited with quickly getting emergency responders to the scene -- he'd been watching the work out of the window, Burlington Police Chief Thomas Browne said.
Local
In-depth news coverage of the Greater Boston Area.
"Minutes and seconds save lives," he said.
Carey Avenue, a residential street, was expected to have an emergency responders in the neighborhood for most of the day, officials said.