The final out of the World Series was recorded less than 24 hours ago, but already oddsmakers are turning their gaze toward the team that will hoist the trophy in 2018.
Naturally, the Houston Astros, who captured their first ever title on Wednesday night, are the team to beat next season, with 5-to-1 odds of becoming the first back-to-back World Series winner since the New York Yankees accomplished that feat in 2000.
2018 World Series champion odds courtesy of @BovadaLV. pic.twitter.com/ahX8519URd

— Dan Hayes (@HayesNBCS) November 2, 2017
For Red Sox fans, your team has 11-to-1 odds to win the World Series, following the Dodgers, Indians and Nationals, and having the same odds as the Chicago Cubs and New York Yankees.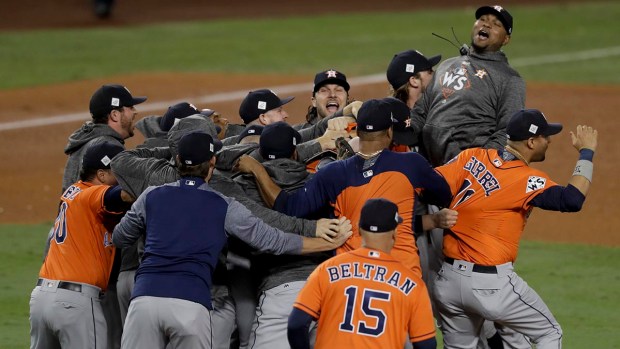 Astros Win: Top Moments From the 2017 World Series
The worst odds in the league belong to the Detroit Tigers and the San Diego Padres.