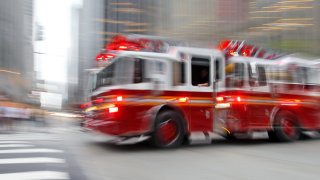 Crews are battling a 3-alarm fire in Worcester, Massachusetts, on Saturday morning.
The fire was reported around 10 a.m. on May Street.
The Leicester Fire Department said on Twitter that they were responding to the scene of the 3-alarm blaze.
The American Red Cross said it is also responding to a "Multi Family Fire," with an unknown number of adults and children displaced.
No further information was immediately available.