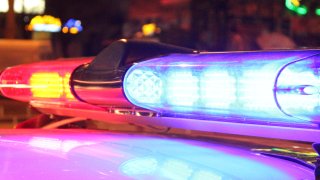 Police in Worcester have arrested three people in connection with triple shooting Wednesday.
Worcester police said officers responded to a report of shots fired near 64 Madison St. at around 9:30 p.m. Wednesday night. At the scene, they identified two victims: Timothy Kane, 22 and a 16-year-old male, both of Worcester.
A third victim, Kashme Craig, 22, also of Worcester, was brought to an emergency room in the area, according to police.
Authorities say a confrontation between the three suspects led to the shooting.
According to a press release, Kane is facing charges of improperly storing a firearm and possession of a large-capacity firearm.
The 16-year-old was charged with shooting a gun within 500 feet of a building, armed assault to murder and interfering with police.
Craig was charged with shooting a firearm within 500 feet of a building, interfering with a police officer as well as two counts of armed assault to murder.
All three suspects are charged with carrying a loaded firearm without a license, carrying a gun without a license and possession of ammunition without proper identification.
The investigation is ongoing. Anyone with information is asked to call the Worcester Police Detective Bureau at 508-799-8651.