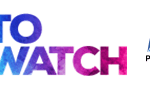 These Winter Olympics haven't always been kind to Americans, but there might be no bigger day for Team USA at the Pyeongchang Games than the one that finally sees Mikaela Shiffrin and Lindsey Vonn share the hill.
It's the matchup we've been waiting for since Vonn recovered from the years of injuries that kept her out of the Sochi Games, where Shiffrin made her Olympic debut and won gold. The Alpine combined will give the two greats a chance to play to their strengths as they duke it out down the hill.
Beyond that pair of stellar skiers, there are a handful of medals that the U.S. could grab, including at least a silver in the women's hockey finale — the latest installment in one of hockey's deepest rivalries.
A trio of American freestyle skiers are in pole position going into the men's halfpipe finals, and what sport is more American than big air snowboarding? The first big air Olympic champion will be crowned tonight.
So break out the Stars and Stripes and settle in for some of the best action the Olympics has to offer.
Finally: Vonn vs. Shiffrin
Local
In-depth news coverage of the Greater Boston Area.
The past and future of American skiing are about to face off for the only time at the Pyeongchang Olympics, and maybe any Olympics.
Lindsey Vonn and Mikaela Shiffrin will both race in the women's Alpine combined, the last individual Alpine skiing event at the Games, in what's turned out to be their only head-to-head matchup.
Thursday's two-legged event (the first airs Wednesday night in the U.S.) plays to both of their strengths: Vonn's best event is downhill, Shiffrin's the slalom.
Both competitors were expected to set up camp atop the podium this year, with hopes for Shiffrin running especially high. But Shiffrin and Vonn both lost races they were favored to win, and Shiffrin's Olympics got even more disappointing when she bowed out of two races after high winds compressed the racing schedule. The one gold medal she has so far might be the pinnacle of another skier's career, but it's a disappointing haul for Shiffrin, 22, who had talked in 2014 of winning five gold medals here.
Vonn is the comeback story of the Games. She won gold and bronze in Vancouver but injuries kept her out of Sochi; she went through intense rehab to return to the top of the sport. She took bronze in the downhill Wednesday, finishing 0.47 seconds behind her Italian rival Sofia Goggia, who won gold.
This will likely be the only time she and Shiffrin race each other on the world's biggest stage — Vonn indicated she will not return to the Olympics in 2022.
How to Watch: Watch the downhill run of the women's Alpine combined live during NBC's primetime coverage Wednesday, which begins at 8 p.m. ET, or on digital platforms at 9:30 p.m. ET Wednesday here. Watch the slalom run on NBC or on digital platforms at 1 a.m. ET Thursday here.
Shiffrin's Vt. High School Pulling for Another Gold Medal Win
As U.S. skiing star Mikaela Shiffrin continues making headlines in Pyeongchang, students at her former high school in Vermont are paying close attention.
Shiffrin announced that she would not compete in the downhill event at the Winter Olympics, to save her focus and energy for the alpine combined race.
She already won gold in Korea in the giant slalom, but finished fourth — just outside of medal contention — in her specialty, slalom.
"I'm just expecting her to throw it down, because she always puts on a show for everyone," said Claire Walters, a first-year student at Burke Mountain Academy in East Burke.
Shiffrin, who also won Olympic gold in Sochi in 2014, developed her racing skills at the independent school in Vermont's Northeast Kingdom, where young racers come for both academics and serious ski training.
Shiffrin graduated from BMA in 2013. Several current students said they are closely tracking Shiffrin as her next Olympic race approaches.
For NBC10 Boston reporter Jack Thurston's full story on Shiffrin's school, click here.
Women's Hockey Grudge Match
The American women who suit up for USA Hockey had Feb. 22 circled on their calendars as soon as the 2018 Olympic schedule was announced. It's the day of the women's hockey gold medal game, when they can get revenge over Canada.
The bitter rivalry between the U.S. and Canada has all but defined Olympic women's hockey. They're so much stronger than other countries that the two teams they play in the round-robin games automatically go through to the playoffs. Not that it's much help, since Canada and the U.S. are about to face off in the gold medal match for the sixth time in seven Games.
Look at the Olympics head-to-head and Canada has the clear advantage over the U.S. They've won four gold medals to Team USA's one, and beat the U.S. in pool play last week, 2-1.
But the Americans believe they should have won gold in 2014, when Canada rallied from two goals down with less than four minutes to play and won in overtime.
"This is the game we've been dreaming of and to have another opportunity to get back here, it's huge," star Hilary Knight said after the team punched its ticket to yet another final.
The women's hockey team includes many with New England ties, including Danvers, Massachusetts native Meghan Duggan; Cayla Barnes, who attended New Hampton School in New Hampshire and played hockey at Boston College; Megan Keller, who also played at Boston College; Kali Flanagan, who grew up in Burlington, Massachusetts, and played hockey at Boston College; Knight, who attended high school at Choate Rosemary Hall in Wallingford, Connecticut and plays professional hockey with the Boston Pride; and Kacey Bellamy of Westfield, Massachusetts, who attended the University of New Hampshire and also plays for the Boston Pride.

How to Watch: Watch live on NBCSN at 11:10 p.m. ET on Wednesday, or on digital platforms here.
Big Air's Big Finish
The first big air snowboarding competition at the Olympics will conclude Thursday (Wednesday night in the U.S.) with more of the soaring spins that made the women's qualifying rounds so fun to watch.
Weather permitting, that is. The event was moved up a day to avoid high winds forecast for Friday, after winds messed with snowboarders in slopestyle, another high-flying Olympic competition.
But in the calm weather during qualifying, Austrian Anna Gasser set the big air bar very high, corkscrewing herself around three times as she flew through the air and getting a 98 from judges. A pair of Japanese snowboarders, Yuka Fujimori and Reira Iwabuchi, rounded out the top three on Monday.
Jamie Anderson, after notching a 90 in qualifying, could be the American to beat her. She knows how to win at the Olympics, taking her second slopestyle gold last week.
How to Watch: Watch the women's big air finals live on digital platforms at 7:30 p.m. ET Wednesday here.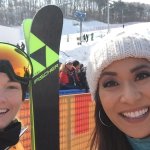 Annalisa Drew's Sportsmanship is Golden
Andover, Massachusetts native Annalisa Drew finished fourth and didn't medal in the Olympic freestyle skiing halfpipe event, but her acts of sportsmanship were as good as gold.
Bob Drew, Annalisa's father, was in tears speaking about his daughter.
"She is Boston through and through. She's tough. She's honoring," Drew said.
While she was in line for a bronze medal, Drew took the time in between runs to check on her teammate Maddie Bowman, who was upset after crashing and failing to defend her 2014 gold medal.
When Drew's teammate and Olympic roommate Brita Sigourney beat her for the bronze medal by less than a point, she instinctively have her a huge, long, congratulatory hug.
"I love Maddie. I love my teammates. I'm so stoked for Brita. We're a family, so it's awesome," Drew said.
For NBC10 Boston reporter Audrey Asistio's full story on Annalisa Drew, click here.
Notable New England Winter Olympians Through History