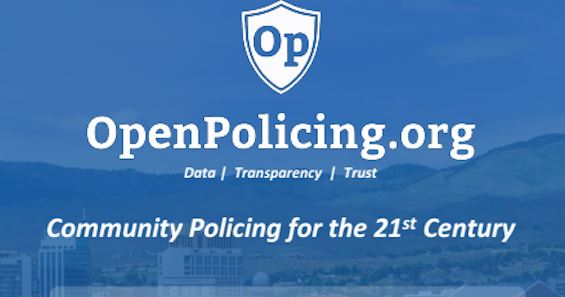 The post-Presidential Election brouhaha has drowned out some of 2016's other sad notes. Take a moment to tune out the Trump drama and think back to the people who were shot and killed by police last year. According to The Washington Post, there were 963 individuals who died by the guns of law enforcement, and the cases that were highly publicized left many members of the public scrutinizing the boys in blue.
Open Policing is a startup providing a means for the public to give feedback - the good, the bad and the so-so - on its interactions with police. Basically, it will be like the Yelp for law enforcement, allowing agencies and the communities they serve to get on the same page with regards to best practices when reducing crime.There's been so much media attention given to policing gone bad.[/pullquote]
"Open Policing is about leveraging tech to make cities safer, more collaborative with law enforcement," Patrick Johnson, founder of Open Policing, told me.
Local
In-depth news coverage of the Greater Boston Area.
According to Johnson, Open Policing was partially inspired by the President's Task Force on 21st Century Policing and its findings. "The task force produced a final report. In Recommendation 1.7, they recommended police departments measure public trust in the same way they measure crime," he said.
The startup was founded on the concept that if law enforcement better engages the public and earns its trust, it will make reducing crime more effective.
Johnson said, "There's been so much media attention given to policing gone bad. That's all that law enforcement and the public has to look at. It doesn't give anyone a reason to trust the police... As a black male, I said, 'This matters to me.' I never leave the house without a shirt and tie because I don't want to be mistaken for a thug... I have to appear as a white collar, educated person. It's fundamentally un-American."
In the past couple of years, Johnson has also felt growing concern about his 22-year-old son because he likes to wear hoodies. "He's smart as a whip, with a great GPA, and is going to graduate school," he said. "I worry about him because if officers saw him on the street, they might think differently."
While studying at the Harvard Kennedy School, Johnson decided to purchase the domain "openpolicing.org," unsure of what he'd do with it at first. He sat on it for a year, taking time to gather his thoughts. After Johnson reached out to his colleagues in the tech sector and received their support, they started coding Open Policing early last year.
To put it simply, Open Policing helps law enforcement measure public trust. As of now, Johnson said the only feedback police officers receive comes from formal complaints that people file. That, he argues, doesn't give them any real data on community sentiment toward them.
"Right now, a person's level of discontent has to rise where it exceeds the inconvenience of going downtown and filing a complaint against the police," Johnson said. "So law enforcement only hear from the public when something is so egregious that it warrants an official complaint."
Open Policing will break down the bureaucratic barriers, enabling community members to submit feedback for police digitally. After interacting with the police, people will be able to log into Open Policing and give individual officers a score (on a scale from one to five) in three categories: professionalism, integrity and courtesy.
Johnson hopes that, as a result, police departments will have access to thousands of data points on public opinion. Open Policing will anonymize this data, aggregate it and visualize it for users, which include police officers, mayors and the public. It will display feedback in real time, allowing users to compare public sentiment stats to those in different cities.
"We have a few hypotheses we want to prove," Johnson said. "For example, we think complaints are going to go down with Open Policing and we think we could reduce lawsuits and save cities a lot of money."
This month, Open Policing is moving into beta testing, starting with the police department in Moultrie, Georgia. The startup has been bootstrapped up until this point. It plans to make its services free to use for members of the public. Law enforcement agencies will pay a fee to be listed on the site and have access to the aggregated feedback on their forces.
More BostInno Stories:
Copyright Boston - BostInno