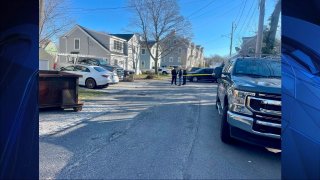 Authorities are investigating a dead body that was found in Cohasset, Massachusetts early Saturday morning.
Cohasset Police say they responded to a report of a dead body found in the area of James Lane and Cushing Road after a 911 call at around 6:15 a.m.
Police say they are investigating the circumstances surrounding the death of the man, who was identified as a 40-year-old Cohasset resident.
The body was taken to the Medical Examiner's Office where an autopsy will be performed.