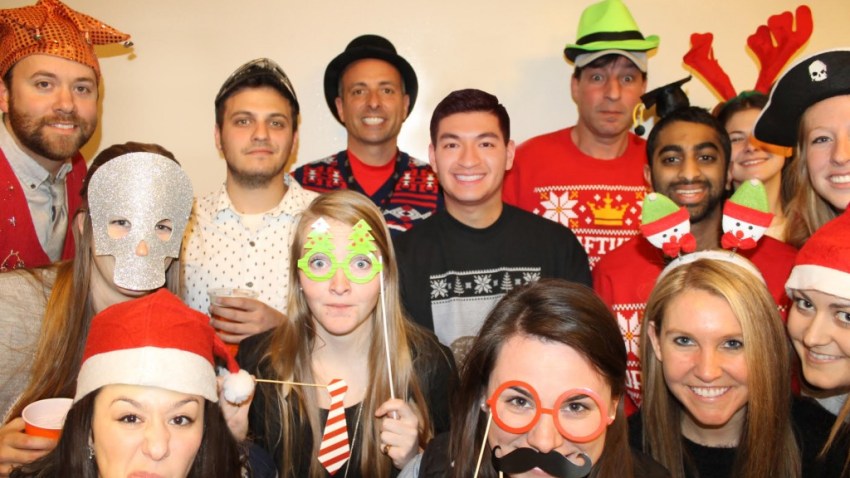 If you're a Boston tech company heading into the holidays, you know some sort of party is inevitable. But the bigger question is, do you have it at a separate venue or at the office?
We reached out to a handful of local companies this week, and they were split on whether they took things to an external venue for a glitzy night out or kept things inside the office, where shenanigans have a greater chance of being contained.
So, which companies did we to? DraftKings, LogMeIn, Rapid7, CarGurus, Cybereason, Acquia and MassChallenge. They were nice enough to send some photos over, showing how they rocked out for the holidays.
Local
In-depth news coverage of the Greater Boston Area.
DraftKings
DraftKings held its holiday party this year at its Boston headquarters, and employees went all out with costumes.
LogMeIn
LogMeIn, on the other hand, held its big party last year at Moakley Courthouse, which is where BostInno holds 50 on Fire.
Cybereason
Cybereason, a Boston cybersecurity startup, held its party at its new Boston office in the old John Hancock Building on Thursday, transforming its kitchen and lunch area into a holiday-themed gathering space with a DJ, bartender and plenty of food, including lamb lollipops and Maine lobster. It also featured a giant ice sculpture of an owl and, if I dare say so, a few daring sweaters.
CarGurus
CarGurus, based in Cambridge, had its holiday party at Legal Harborside last year, and things got a little moustache-y.
PULSE@MassChallenge
PULSE@MassChallenge, the new digital health accelerator by MassChallenge, celebrated the incoming 31 startups for its inaugural cohort with a holiday party at its home base in Hatch Fenway. If you couldn't tell, they had an ugly sweater contest.
Rapid7
Rapid7 had its holiday party at The Liberty hotel in Boston and had some Snapchat-style photos as proof.
Acquia
Acquia held its holiday party for customers last year in New York City at the Andaz 5th Avenue, a snazzy, four-star hotel in midtown Manhattan. To celebrate the recent release of Drupal 8, the party was decked with Drupal-themed decorations. The company also held a speakeasy-themed afterparty.
Acquia photos courtesy of Emil Cohen.
More BostInno Stories:
Copyright Boston - BostInno