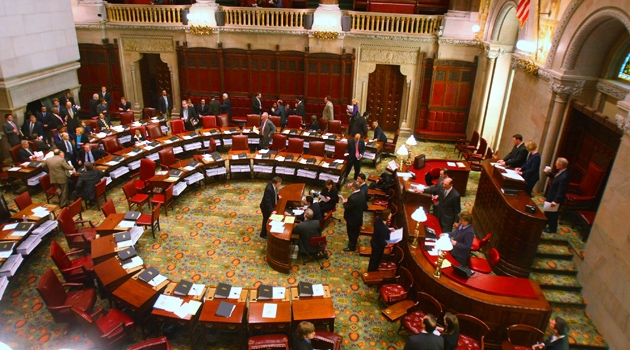 One thing we've got to look forward to in a Donald Trump presidency is the real potential for a repeal of Obamacare. Another is the rise of Jonathan Bush as a frequent and prolific financial pundit.
After he "ground" the election results coverage "into his eyes like little needles," the Athenahealth CEO got two and a half hours sleep, went to work and went on Yahoo Finance to do what he does best.
"Who among us has not been in the presence of lewd, inappropriate talk and not spoken up?" Bush said, addressing the scandal that engulfed his brother, Billy Bush, who was caught mic'd up, egging on Trump in a mind-blowing vulgarity session from 2005. "You gotta laugh along. He did that. Lightning bolt, of course, there's a mic on. Of course, the guy who is this sort of soft porn idiot on the 'The Apprentice'… or the beauty contest or whatever it was back 11 years ago—suddenly becomes a presidential candidate. I mean talk about a solar eclipse of bad news for Billy Bush."
Local
In-depth news coverage of the Greater Boston Area.
In the more substantive part of the interview, Bush talked about prospects for a Trump White House repealing the Affordable Care Act, also known as Obamacare, from which his own company has profited handsomely. He sounded optimistic.
"If we just calmly pull back the minimum definition to something a little humbler and a little more affordable to let people have more choice, that would be a big deal," Bush told Yahoo Finance editor in chief Andy Serwer.
The Republicans in Congress have voted to repeal the Obamacare more than 60 times, but without a veto-proof majority their votes have been...well...symbolic. With a president in the White House who has said he will repeal the law, it looks like the Republican Congress' animus vs. Obamacare might become more than a feeling.
Bush exhibited sang froid. "It's unlikely that the drumbeat of new federal mandate for healthcare providers in Washington is going to continue, is going to persist at all. It's going to flatten out," he said. "We're going to have the laws that we have. We're going to have the regulations that we have. There's going to be a lot of chatter about blowing them up. Nothing's going to happen. And then it will be up to the players in the market to innovate."
Still, Bush predicted a "slump" for the health tech industry. Federal funding to prop up adoption of electronic medical records will end, and the "sugar high" that has affected the health IT industry will taper quickly, he said. "That's going away...it would not have happened under either administration," Bush said. "The overall sector therefore will go through kind of a depression, what normally happens after too much sugar, kind of a slump."
Copyright Boston - BostInno