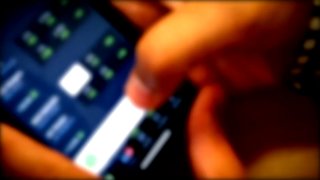 One day before mobile sports betting is set to launch, Attorney General Andrea Campbell's office will sit down with the Gaming Commission to go over the concerns that it has with ways in which operators are advertising their sportsbooks and the possibility that young people in Massachusetts could be "unduly exposed to potentially addicting products."
The scrutiny from the state's top law enforcement office stands in contrast to a presentation at Wednesday's Public Health Council by the Office of Problem Gambling Services during which sports betting, which is about to explode across Massachusetts with the onset of mobile wagering, was barely mentioned.
Sports betting was legalized in Massachusetts in August, on the heels of an all-night legislative session, and in-person betting began in late January. But mobile wagering, which is expected to quickly take over as the dominant form of betting, is set to go live here at 10 a.m. Friday and will make gambling easily accessible in every corner of Massachusetts (and up to three miles offshore).
"Any smartphone is on the verge of becoming a digital sportsbook. With this expansion, the population of gamblers -- and potential problem gamblers -- may grow substantially," First Assistant Attorney General Patrick Moore and lawyers from Campbell's Data Privacy & Security Division, Consumer Protection Division, and Children's Justice Unit wrote this week in a nine-page letter that makes clear the office thinks that the Gaming Commission's sports betting regulations are not strong enough in some cases.
The lawyers said that the responsibility their office has to prosecute criminal violations of the state's 2011 gaming law "has taught us that without meaningful guardrails governing how mobile sports wagering is marketed and promoted, the Commonwealth -- especially our young people -- will be unduly exposed to potentially addicting products."
"The current deluge of advertising by gaming operators, and the all but certain increase in the population of sports gambling activity in the Commonwealth, makes responsible commercial conduct even more imperative," the lawyers wrote. They added, "[S]ports wagering operators have been actively marketing their products in the rollout of mobile betting, sometimes in ways that appear not to reconcile with the Commission's existing emergency or draft regulations. Accordingly, the Commission should provide additional clarity in the near term to ensure responsible conduct during the important early days of mobile wagering."
The lawyers are expected to brief the commission Thursday morning on their concerns, which range from marketing and promotions being targeted at people under the legal betting age of 21 to the ways in which mobile betting apps should be designed to prevent addictive elements.
The attorney general's office specifically highlighted how some mobile sports betting companies sponsor segments before and sometimes during game broadcasts in which people affiliated with Boston professional sports teams suggest wagers. Such segments air regularly on NESN, which broadcasts Boston Bruins and Boston Red Sox games. Just this week, NESN announced a multi-year partnership with FanDuel that the broadcaster said "includes commercials, in-game sponsorship integrations, and pre-game features highlighting FanDuel, bringing the sportsbook's odds, insights and content directly to homes of New England's biggest sports fans."
That practice, the attorney general's office said, results in a dynamic that "most industries, cognizant of their obligations under consumer protection laws, would avoid entirely."
"On the one hand, an operator is paying a broadcasting or sports celebrity to encourage a wager. On the other hand, the operator's very business model -- and the odds associated with that particular wager -- reveal the operator's commercial judgment that the wager is somewhere between likely and overwhelmingly likely to fail," the attorneys wrote to the Gaming Commission. "Put simply, in such a segment, the sports wagering operator is paying a spokesperson to promote a bet that, as a business matter, the operator believes the customer will lose."
Campbell's office said that it finds it "difficult to understand how this practice comports with the Commission's current draft regulations that prohibit advertising 'reasonably ... expected to confuse and mislead patrons in order to induce them to engage in Sports Wagering'" and said the practice "must be sharply curtailed and prohibited in certain circumstances."
"It is our understanding, however, that the gaming operators have undertaken to comply voluntarily with the draft regulations and, therefore, must have some incorrect belief that these segments are permissible. At minimum, then, additional clarity is required to prevent this type of misleading marketing," the attorneys wrote. "If it is the operators' position that their paid expert is simply entertainment, and not someone qualified to render gambling advice, a very different presentation of all material facts would be required under" the state's consumer protection act.
In Massachusetts, 2 percent of all adults meet the criteria for problem gambling, and another 8 percent are classified as at-risk, according to a 2021 report on gambling-related harms by the Social and Economic Impacts of Gambling in Massachusetts (SEIGMA) project at UMass Amherst.
Another report on sports betting by the SEIGMA group estimated last year that 13 to 20 percent (and rising) of the Massachusetts population bets on sports and found that "problem and at-risk gambling is significantly higher among sports bettors, including in Massachusetts." It was not clear, though, that sports betting itself is a riskier activity than other forms of gambling.
Because the number of people who will place bets on sports is relatively small, the SEIGMA team said it expects that the higher rates of problem gambling among sports bettors "will have a fairly minor overall effect on problem gambling rates for the entire population" of Massachusetts.
Office of Problem Gambling Services Director Victor Ortiz gave a presentation to the Public Health Council at its meeting Wednesday, highlighting campaigns and services that the office has undertaken to help residents with gambling addictions.
"Recently, we saw the act to regulate sports wagering in the commonwealth that now allows for sports wagering at the established resort casinos, along with an additional number of mobile platforms that are scheduled to launch this month, I believe in the next two days," Ortiz said. "So adding an additional layer of exposure to gambling activities as well."
That was the only mention Ortiz made about sports betting during his presentation on reducing gambling-related harm. A DPH official later said Ortiz could speak to the impacts of problem gambling and how DPH is mitigating that through problem gambling prevention, treatment, and recovery services, but that he could not speak to a story focused on mobile gambling as it has not started yet, so there is no data to point to.
Though Ortiz did not go into detail on harm-reduction for mobile sports betting, he did walk councilors through an adjusted framework for the office's work.
Problem gambling and gambling addiction has a high comorbidity with substance use disorders, mental illness, and disproportionately impacts people of color, Ortiz said. Studies show that gamblers are more likely to be obese, smoke heavily, use alcohol and use prescription drugs.
Over 97 percent of individuals who meet the criteria for gambling disorders had a pre-existing mental health or substance use disorder prior to their gambling problem, Ortiz said.
"Problem gambling disproportionately impacts communities of color, the significance of this is that approach to mitigation of harm associated with problem gambling must be understood or conducted in a comprehensive way that really takes into account the intersectionality of problem gambling," he said, adding that communities of color are not often the focus of gambling research or services.
By looking at this issue through a public health lens, Ortiz said the office can focus on the social determinants of health to address, plan and develop problem gambling services.
"Gambling doesn't manifest alone, doesn't live alone and doesn't travel alone," he said. "No one is talking about gambling in isolation, they're talking about gambling in connection to addiction, to mental health, to poverty, to health-related issues. So I think that the greater call is for us to think about the resource elements to address those social determinants."
One way the office has implemented this research is through integrating a gambling problem screening into the state's substance abuse helpline.
"We're now screening up to 20,000 individuals that are calling for substance abuse, being screened for problem gambling. And so when you look at our service in the helpline, it has vastly improved, because we put those measurements in place and are reaching more people or providing services to more individuals," Ortiz said.
When asked by a member of the council how the Problem Gambling Office holds the gambling industry accountable, Ortiz replied that it is important to keep the prevention and recovery resources housed in the Department of Public Health as most harm mitigation services nationally are funded by the gambling industry itself.
"It is imperative that the resources continue to be housed in the Department of Public Health so that there is a separation of, and a firewall between, the industry and the public health work that's necessary to mitigate these harms," he said.
More on sports betting in Massachusetts
Copyright State House News Service