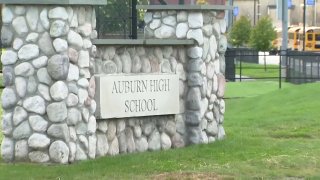 A man was found deceased Sunday morning outside a high school in Auburn, Massachusetts, authorities said.
Auburn police said first responders were called to Auburn High School, located at 99 Auburn Street, around 6:35 a.m. for a report of an unresponsive man who was found on a driveway.
Paramedics determined the man was dead at the scene.
The area around the school was closed for several hours, reopening at 10:30 a.m., police said.
According to police, there appears to be no risk to the public.
The man's unattended death remains under investigation.