The Saugus woman who was fatally shot by police on Saturday after allegedly confronting officers with a knife has been identified as 38-year-old Stephanie Gerardi.
According to the Essex County District Attorney's Office, three Saugus police officers had responded to Gerardi's Alfred Road address on Saturday after being requested to assist with a family member in distress.
The officers entered the home upon their arrival and were confronted by Gerardi brandishing a knife, the district attorney said. One of the officers fired his duty weapon three times, striking Gerardi.
The officers immediately rendered aid, as did EMS, which was already on scene due to the nature of the call, but Gerardi died from her injuries.
Per department policy, the officer who shot Gerardi has been placed on administrative leave. His name has not been released.
More details around what led up to the officer firing his weapon three times at Gerardi have not been shared, but the Saugus community is in shock after hearing their neighbor was killed by police.
Mario Scoppettuolo, who lives two doors down, was saddened to learn about Gerardi's death.
"When I see Stephanie and we talk and joke around all the time, you know what I mean?," he said.
Scoppettuolo said he has known the family for many years and used to get a haircut from Gerardi's father.
"It's just a shame, such a stupid thing like that," he said. "It's just stupid, you know?"
For Steve Singer who has lived in the neighborhood for 38 years, he says he is in complete disbelief.
Singer walks past Alfred Road several times a week and says he never expected something like this to happen so close to home.
"Shocking, very shocking to hear something like that because you just don't expect it to be so close to where you live," he said.
Two of Gerardi's friends spoke to NBC10 Boston Sunday night and questioned the police department's response.
Lisa Fuller says she had been friends with Gerardi since she moved to the Saugus neighborhood 11 years ago.
"To know Stephanie was to love Stephanie. She was full of life. She'd walk this street and talked to everybody," noted Fuller.
Fuller drove by the Gerardi home late Sunday afternoon to drop of flowers on the front porch.
"Stephanie needs justice. It's not a crime to have mental health," said Fuller. "She didn't ask for mental health issues, nobody does."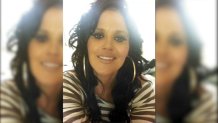 Questions remain about what led to the call to police and what led police to open fire.
Learning about how her friend died has Lauren Ciccia upset and demanding answers.
"She was mentally in distress and they just needed to give her help and they called the only people available to help," said Ciccia.
Fuller and Ciccia revealed to NBC10 Boston that police have responded to similar calls to the Gerardi home before and claim officers were aware of Gerardi's alleged mental condition.
The friends wish police had responded differently to Saturday's call.
"I think Saugus Police Department needs to maybe focus more on taser training or a less aggressive training than just shooting," said Ciccia. "I don't think they were really well equipped to help her."
The shooting remains under investigation. The district attorney has said his office will release its findings to the public once the investigation is completed.