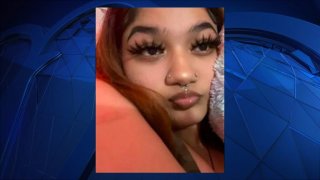 Police are looking for a teen from East Boston that has been missing since Friday.
Police say 16-year-old Dana Barrientos was last seen at 10 p.m. on Ashley Street.
She is described as a white Hispanic female, 5'3", 120 – 130lbs, brown eyes, with multiple ear, face, and tongue piercings.
Anyone with information regarding her whereabouts are urged to call 911 or BPD at 617-343-4234.
In a separate case, Boston police have also asked for help locating a missing 15-year-old girl, who was last seen in East Boston on Saturday night.