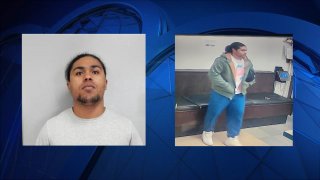 Authorities in New Hampshire are searching for an incarcerated man who did not return to his unit after his shift at an off-site job Monday.
According to the New Hampshire Department of Corrections, Joseph Balestier, 21, is a minimum-security resident at the Calumet Transitional Housing Unit in Manchester. He was last seen on South Willow Street around 10:40 p.m. Monday and was supposed to return to Calumet House on midnight Tuesday, but never made it back. He is now considered an escapee.
Balestier is described as 5-foot-6 and 190 pounds. He was last seen wearing jeans, a green jacket and white sneakers. He typically wears his hair in a ponytail.
He was convicted of robbery and burglary.
Anyone with information is urged to call Investigator Jason Darrah of the NHDOC Investigations Bureau at 603-271-4416 or call local police.