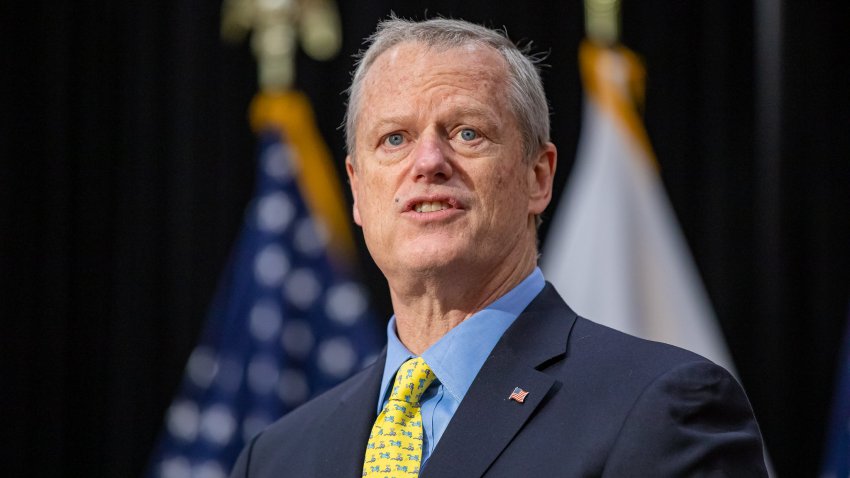 Massachusetts lawmakers started a real-life version of the "what would you do if you won the lottery" game Tuesday, except in this case the windfall is not hypothetical and is already sitting in the state's coffers.
Massachusetts received about $5.3 billion in American Rescue Plan Act money from the federal government more than two months ago and, until Tuesday, most of the conversation around the money centered around who would get to spend it.
Legislative Democrats won that one but gave Gov. Charlie Baker an opportunity Tuesday to pitch his bill to spend $2.9 billion, starting what could be a months-long public hearing process to make spending decisions.
Baker wants to put more than half of the state's ARPA allocation to work now on housing and homeownership supports, job training, water and sewer infrastructure, addiction treatment and other areas.
Speaking virtually from Aspen, Colorado, on Tuesday, he pressed lawmakers on the Joint Committee on Ways and Means and the House Committee on Federal Stimulus and Census Oversight to act swiftly.
"The kinds of projects that are needed to address the impacts of COVID are significant in scale and time consuming. We have to start making the investments I proposed now, not months from now," the governor said. "Some of these programs, especially housing and infrastructure projects, require a long implementation time. For others, time is of the essence to address urgent needs."
He added, "Some of this stuff needs to be done soon to be done well."
The Legislature and some economists have touted the benefits of a slower, more deliberate approach to spending the special funds over several years. Evan Horowitz, executive director of the Center for State Policy Analysis at Tufts, planned to tell lawmakers Tuesday that, given how hot the economy is running right now, a delay in spending ARPA money "may be a good thing."
"Right now, the economy doesn't need any short-term stimulus. Outsize federal spending and low interest rates are already driving economic growth to exceptional, and possibly unsustainable levels," he plans to tell the committees, according to prepared testimony.
He adds, "In this environment, with inflation elevated and the economy facing real, short-term constraints, efforts to quickly spend federal ARP dollars are not just procedurally difficult but also economically risky, stimulating an already hyper-stimulated recovery."
Horowitz suggests that the economy "should be in a better position to absorb new government spending" in six months to a year and that the investments would have more of an impact if made then.
But he also echoes Baker with a recommendation that any immediate spending be "tightly targeted to aid to those with the highest needs or to support efforts to expand the state's long-term economic capacity through things like broadband subsidies and workforce training."
State House News Service