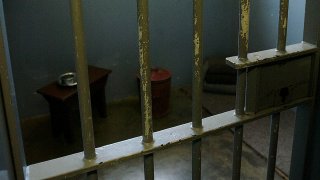 A Maryland man is accused of threatening and extorting Massachusetts residents he met on a dating site.
The office of U.S. Attorney Rachael Rollins says 27-year-old Brandon Kane of Baltimore was arrested Thursday and charged with making extortionate threats in interstate commerce.
Kane allegedly used a dating site to meet victims in eastern Massachusetts, making videos of them using drugs or engaging in sexual activity with him. He is then accused of demanding money under the threat of releasing the videos to the victims' families and employers.
Rollins' office notes that if convicted, Kane would face a sentence of up to two years in prison, a year of supervised release and a fine as high as $250,000.
It was not immediately clear if Kane had an attorney who could answer to the charges.