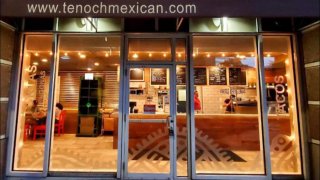 [This story first appeared on Boston Restaurant Talk.]
Below are some of the biggest restaurant and food-related news stories that have been posted between May 1 and May 7, 2023.
---
Tasting Counter at Aeronaut Brewing Company in Somerville Is Closing, But Could It Continue On?
An award-winning dining spot that focuses on tasting menus is losing its space, though it appears that it could continue on in some form.
Full Story

Tenoch Opens in Malden
A local group of Mexican restaurants has expanded to another new location, with this one being north of the city.
Full Story

Sligo Pub in Somerville's Davis Square Is Closing
A beloved Somerville bar that has been in business for a long time is shutting down.
Full Story

Union Street Restaurant in Newton Centre Is Closing
A longtime restaurant and bar that briefly closed six years ago before reopening under new ownership is getting ready to shut down permanently.
Full Story

Local
In-depth news coverage of the Greater Boston Area.
Revival Cafe + Kitchen Plans to Open in Lexington Center
A trio of Boston-area cafes recently closed one of its locations, but there will eventually be three locations once again.
Full Story
---
NOTE: Leslie Hurwitz, who is the father of Marc (the founder of this site) is currently dealing with health issues and needs your help. Please donate if you can at https://gofund.me/76d8ba28, thanks!
Copyright Boston - Boston's Hidden Restaurants