When Alex Gamelin dreamed of the Olympics as a boy, the Massachusetts native pictured himself skating for Team USA.
Now, Gamelin is competing in ice dance at the Winter Games in Pyeongchang, South Korea, alongside his partner, Yura Min.
But instead of skating under the American flag, he's representing the host country, South Korea.
"It's been our dream for our entire lives to make it to the Olympics and for it to actually happen, it was just an incredible feeling," Gamelin said.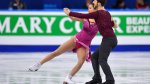 The pair punched their Olympic ticket in September by finishing fourth at the Nebelhorn Trophy in Germany, becoming the first South Korean ice dance duo to qualify for the Games since 2002.
Gamelin is one of several foreign athletes to become a naturalized South Korean citizen in the run-up to the Games. Min, born in California to Korean parents, is a dual citizen and has skated internationally for the country since 2013.
Local
In-depth news coverage of the Greater Boston Area.
Local Roots
For many years, Gamelin pictured himself competing in the Olympics with a different partner: his twin sister, Danielle.
Their love for skating began in Medford, Mass. in 1996, when they were three years old.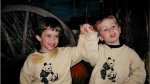 One day, their mother, Donna, plopped them in front of the television -- to keep them out of trouble -- and turned on the World Figure Skating Championships.
Minutes later, the twins burst into the kitchen.
"Mommy, mommy, we want to be 'skater dancers!'" they shrieked.
A few years later, after the family relocated to Long Island, the children got their wish: skating lessons. Before long, the family hired a professional coach.
Skating became an all-consuming activity. Lee, the twins' father, woke up before dawn to drive the children to lessons in New Jersey. Donna raised funds for lessons, equipment and travel, creating pamphlets and going door-to-door for donations.
"They were like, 'If this is what it takes, okay we're going to do it. No worries,'" Danielle recalled.
The sacrifice paid off: In 2008, the "Ice Twins" won gold at the U.S. Junior Figure Skating Championships.
But financing the twins' dream became more difficult. As costs soared, the family remortgaged their house three times, Danielle said.
In 2010, the twins stayed with a host family in Delaware to train in the area. Lee followed later, but Donna stayed behind, renting an apartment so she could work.
The struggle "was pretty constant but my parents always made it work," Danielle said. "They knew that we loved it."
New Chapter
In January 2015, Alex and Danielle had their strongest performance ever, finishing seventh in senior ice dance at the U.S. Figure Skating Championships. This meant the pair could compete internationally for the United States.
A few months later, however, Danielle called Alex into her room in Michigan, where the siblings lived and trained.
"I don't want to skate anymore," she said.
Danielle had struggled with performance anxiety after suffering injuries in back-to-back years. She overcame the anxiety in her final year, but she knew her mind and body "just weren't in it." She didn't want to let her brother down, but it was time to retire.
Alex was "very down" after the decision, Danielle recalls. He decided to focus on academics, but felt lost without the prospect of competition.
"I thought that when she retired I was going to retire," Alex said.
At the same time in California, Min was at a crossroads. Neither of her two previous ice dance partners worked out, and she was training on her own.
When she heard about the Gamelins' retirement, her mother pushed her to ask Alex to partner up. The two were friends and shared the same coach, Igor Shpilband.
At first, Alex declined, saying he was focused on academics. But his family, led by Danielle, called him and convinced him otherwise.
Alex called Min, who immediately flew to Michigan to begin training.
"We just skated and it just rolled into training and programs," Min said. "There was no, 'Let's sit down and talk about what we're going to do in our goals.'"
"We're always having fun on the ice," she said. "Even if something's wrong, we kind of laugh about it…we'll figure it out."
Becoming Korean
International rules require skaters to wait up to two years before switching countries, and the skaters' previous countries must also release them.
Because Min, a dual citizen, had skated internationally for South Korea, she and Gamelin wouldn't be able to skate together for the United States for as many as three years, she said.
"This kind of thing happens all the time," Gamelin said, "where people are competing for other countries because they just can't find partners of their skill level within their country."
Gamelin began the process of becoming a naturalized citizen. He studied Korean with a tutor and memorized historical facts, holidays, the names of monuments and even the lengthy national anthem.
In July, Gamelin obtained his Korean passport. Two months later at the Nebelhorn Trophy, the duo skated to "Arirang," the unofficial Korean anthem, dressed in traditional Korean garb.
When it comes to figure skating, South Korea has closely followed ladies singles due to the success of 2010 Olympic Champion Yuna Kim. However, ice dancing has largely been overlooked.
But Gamilin and Min are winning fans with their unique story. They have appeared in local media, and people recognize the pair on the subway.
"Koreans have been very welcoming of me really trying to raise Korean ice dance on the world stage," Gamelin said.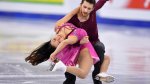 Min added, "I think Koreans accepted (Gamelin) more because he's trying so hard to learn about the country. He was really putting effort into trying to become like a Korean."
When he competes in Pyeongchang, Gamelin knows he will have his family's support, including that of Danielle, who will be watching from Michigan, where she is studying at Wayne State University.
"I'm going to cry so much," Danielle said. "I'm going to be bragging."
Gamelin becomes reflective when he thinks about marching in the Opening Ceremony.
"I'll be thinking of all the opportunities (Korea) has given me, and the acceptance that I've gotten from Korean people," he said.