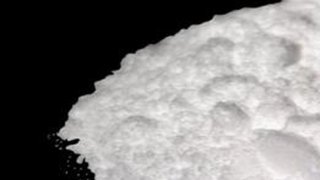 The Boston Public Health Commission issued a cocaine advisory to area health care providers this week alerting them to "concerning levels" of presumed opioid-related overdoses in Roxbury's Nubian Square among individuals who believed they were using cocaine.
Health officials say they attribute the overdoses to the increasing presence of fentanyl within the cocaine supply. Data from 2021 shows that 12% of cocaine samples tested in Boston were positive for fentanyl, and toxicology screens from the first half of 2022 showed that among the more than 1,000 opioid-related overdose deaths in Massachusetts, fentanyl was present in 94% of them.
"Fentanyl is a highly dangerous substance that even in small amounts can lead to a fatal overdose, so we urge all residents, health care providers, recovery workers, and outreach workers to remain vigilant for signs of opioid overdose, including among individuals who use cocaine," Dr. Bisola Ojikutu, commissioner of public health and executive director of the Boston Public Health Commission, said in a statement. 
She said anyone who believes someone has overdosed should call 911 immediately and administer Narcan. The health commission offers Narcan, drug testing and trainings on how to respond to an overdose.
For more information about overdose and drug treatment resources, visit boston.gov/recovery or call 311.
The city's letter to health care providers did not specify the number of overdoses they've seen, saying only that Boston Emergency Medical Services has responded to "a series of presumed overdoses" this month.