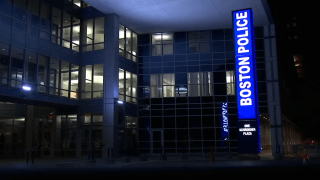 A Boston police officer has pleaded guilty to sending a phony $790 traffic ticket to another driver following a road rage incident.
Prosecutors say Officer Christopher Curtis pleaded guilty on Thursday to six charges in connection with the March 2019 confrontation on Interstate 93 in Stoneham.
He was placed on a year of probation and ordered to pay the other driver $525 in restitution, the amount that person spent fighting the ticket in court.
According to authorities, after the road rage incident, Curtis abused his position as a police officer to run the victim's license plate and sent the victim a citation and a threatening note.
Copyright AP - Associated Press