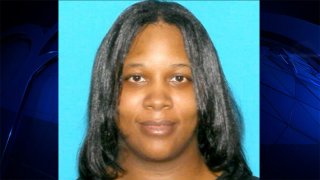 Police in Boston are searching for a Mattapan woman who has been missing for the last two weeks.
The Boston Police Department said Thursday that it is looking for 39-year-old Samantha Powell, who was last seen Monday, April 3, near Carney Hospital on Dorchester Avenue.
Powell is described as being about 5'3 with short, black hair.
When she was last seen, police say Powell was wearing an orange fleece jacket, a red dress, black leggings and black sneakers.
Police noted that she has suffered from mental health issues.
Anyone with information is asked to call 617-343-4712 or dial 911. Anonymous tips can also be left by calling 1-800-494-TIPS or texting "TIP" to 27463.